Trip to England February 2009
2009 Sat 14th Feb - Classe and I left home in Karlskrona around 9.30 am.

We drove to Esbjerg in Denmark via the Öresunds bridge and the bridge across the "Store Baelt" in Denmark. This time using my newly aquired Brobizz gadget, wich opens the gates and draws the money from your account in one go! Nice and easy. We joined the queue at the ferryport where we went on the DFDS ferry "Dana Sirena" across to Harwich. We relaxed in the bar in the evening as usual. The corner where the singer used to perform had been transformed to a smoking area, so the new place for performances was out in the lounge. The singer this time was Scottish. He played the guitar quite well, but was not all that friendly with his "background music-machine"! He was a pretty good musician so we had an enjoyable moment listening to him.

2009 Sun 15th Feb - We didn't quite enjoy the breakfast buffet onboard, as we were very disappointed to find that you had to pay an extra 25 Danish Krona to have fried bacon and egg with your breakfast, when you had already paid £10 for the breakfast! Shocking! We arrived in Harwich at noon English time and drove across to the Redditch area where we checked in to our B&B, the Corner Cottage in Astwood Bank. I spoke with Sven on the phone and we decided to go to a pub for a drink that evening.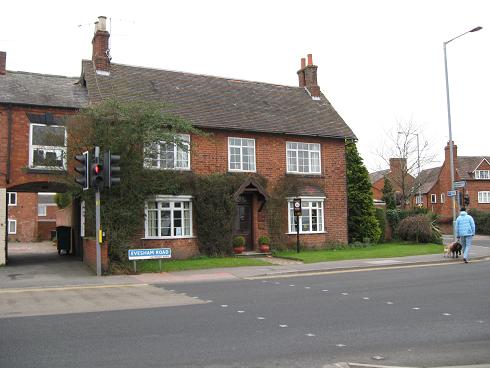 2009 Mon 16th Feb - Since Sven wanted to spend some time with his dad before he went off on a holiday, Classe and I went on the train in to Birmingham for a tour round the book shops and music shops. We also went to a lunchtime organ concert in the Town Hall. They have a beautiful organ, and fantastic city organist, Thomas Trotter, and we enjoyed every minute of it.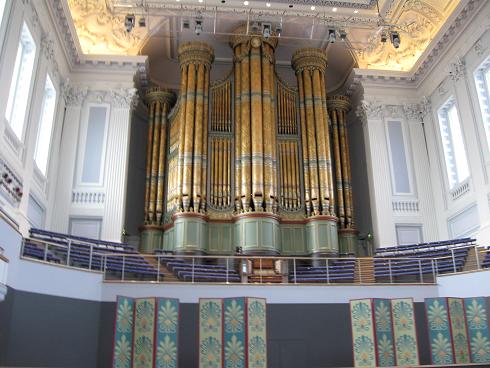 2009 Tues 17th Feb - Sven has become very interested in trains, since he got a model trainset with "The Flying Scotsman" and we went to the National Railway Museum in York for a great day out. It was a treat to view the big turntable in action, together with many more attractions at the museum, like "The Flying Scotsman" in "smitherines".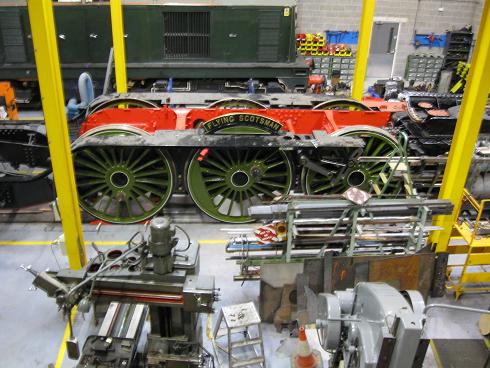 We also saw a model of "The Flying Scotsman", slightly bigger than Sven's!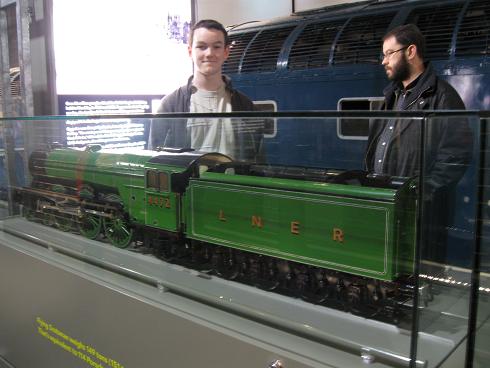 2009 Wed 18th Feb - We had a quiet day. Sven had two paper rounds to do and we helped him put the special offers in the papers. Then he went off and did his rounds. Classe and I went in to Redditch to do some shopping. Somebodys' birthday was coming up! So, we wanted to get presents and cards for Sven, and we also went round the shops at the Kingfisher shopping centre.
In the evening we went to "The Queens Head" for a meal. The pub is situated right beside a canal and they do nice food.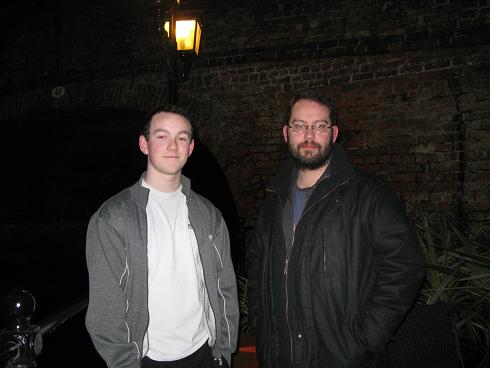 2009 Thur 19th Feb - The three of us went to the NEC in Birmingham, for the National boat, Caravan and Outdoor Show. Sven and his father were about to buy a boat and Sven was interested in looking at canal boats and things related to life on the canals. It was a lot to see and we got pretty tired walking around the whole lot.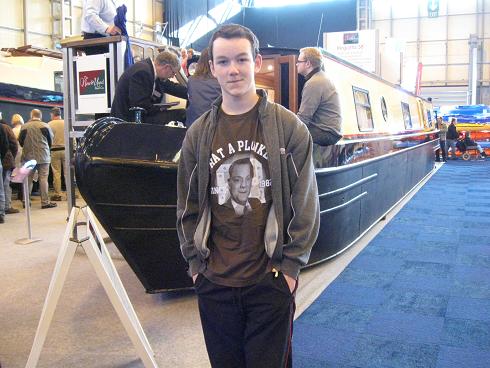 2009 Fri 20th Feb - We went in to Birmingham to have a look round. When Classe and I went in on Monday we discoverd a shop that sells model trains and cars! It was situated close to New Street Station, so we didn't have to walk far. Guess if Sven enjoyed it there!
2009 Sat 21st Feb - Canal day! Sven showed us lots of bits and pieces of the Droitwich canal where a lot of restoration and even building a new bit of a canal is going on.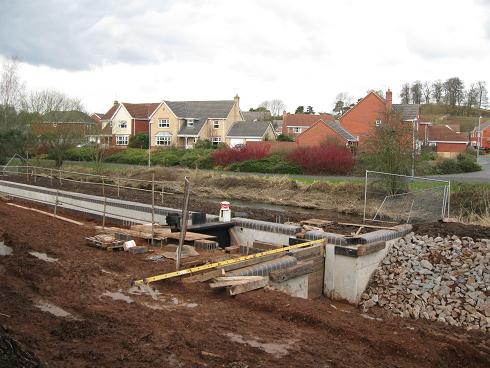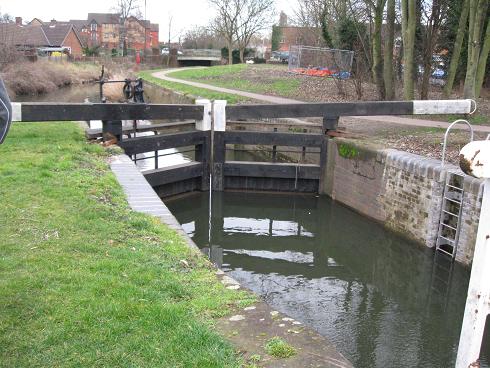 Locks along the canal.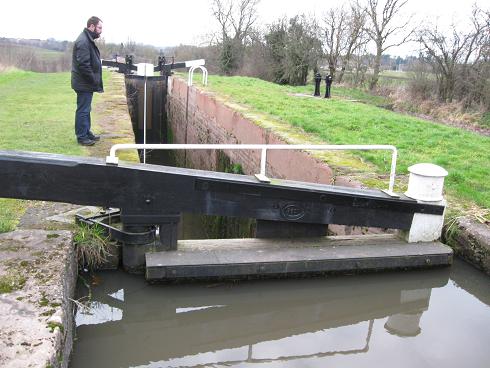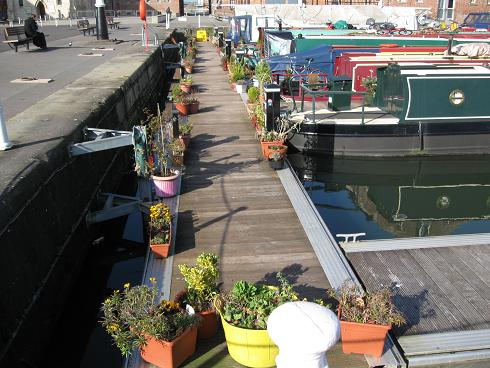 Canalboats in the Gloucester docks.
We visited the Gloucester Docks, which was a very interesting place.
Walking round in the area we got to an antiques shop, and when I wanted to go in there, Sven was a bit reluctant, bur still followed. Guess what! He bought two or three model cars in there! I think he came away with a different point of view on antiques shops!
And we found a lovely pub near the docks as well, called "The Tall Ship".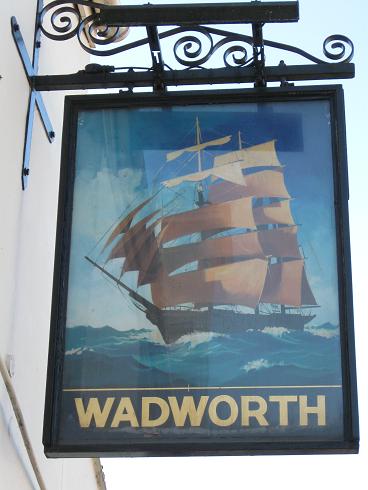 2009 Sun 22nd Feb - Sven and I went to Peterborough. There was a "Toy Collectors Fair" that Sven was interested in, and he came back with quite a few new bits and pieces for his model railway, as well as some "new" model cars.
When we came back from Peterborugh we went to Tesco to buy some stuff for baking, because Sven wanted me to show him how to bake Swedish sweet yeast buns. So the afternoon was spent baking, though I think Sven seemed more interested in all his new bits for the model railway! ;-)
2009 Mon 22nd Feb - Sven went back to school and Classe and I went in to Redditch for a last shopping round. In the afternoon we all went back in to Redditch for a meal.
2009 Tues 22nd Feb - Classe and I went to the "Forge Mill Needle Museum" in Redditch, quite interesting. Classe was very pleased when we at the end finally found out how the eyes in sewing needles are made!
In the evening we all went to the "Eagle and Sun" for a meal. Another pub situated by the canal. Lovely place, and good food too. Sven got his presents and I think he was quite pleased with the new camera that I got for him. Classe bought him a memory card and a case for the camera.
2009 Wed 22nd Feb - We had our last breakfast at the B&B - for this time! We were made to feel very welcome by Mal and Al and will stay there again next time we go the Redditch area. And we didn't have to pay extra for the bacon! ;-)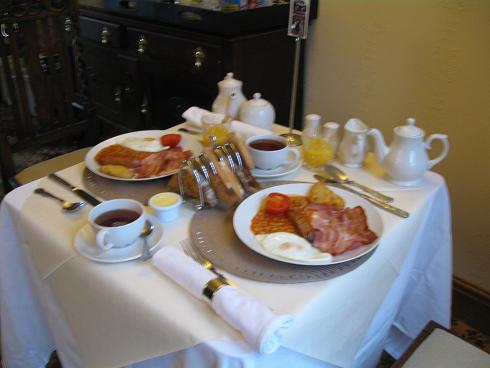 Classe and I went off towards Harwich, and we had lunch at "Cross Inn" just before you get to Harwich.
The Scottish singer was pretty good this time too.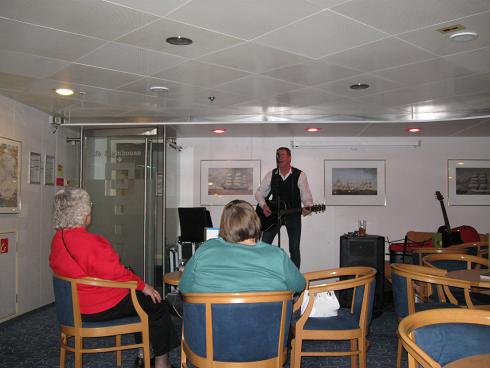 2007 Thurs 23th Feb - Arrived at Esbjerg at 1pm and headed back towards Karlskrona after another enjoyable trip to England.
Back to Eva's page