Ebru Clarke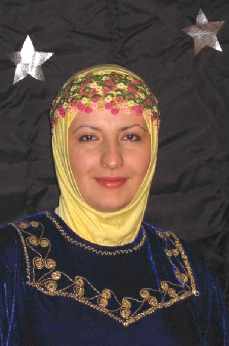 Country: Istanbul, Turkey
Family: I am married to Michael and have a daughter named Ayse. I don't have any family of my own living in UK. They are all in Istanbul. I have one brother.
When did you come to England?
We got married in Istanbul and came to England in August 1992 but previously in 1990 I lived in Stratford upon Avon for about 10 months as an Aupair.
What did you do in your home country?
I studied Teacher Training in English at Marmara University in Istanbul. During that time I came to England as an aupair to improve my English and met my husband to be. Also I did some computer programming courses and worked part-time with my tutor for a little while before getting married and moving to England.
Do you work here?
I haven't worked since moving to Astwood Bank which was nearly two years ago. Hoping to get back to work (that I would get paid for!!) soon.
What are your interests and hobbies?
I enjoy reading, listening to music, needlecraft, decorating, surfing the web and I love cooking. My dream job is running my own cafe and cooking wonderful Turkish food and healthy options for slimmers. Who knows it might happen in the future. I used to enjoy going to the theatre and cinemas but since becoming a parent it has become almost impossible to carry on with this hobby. I still enjoy watching films on dvd and video. I also enjoy the work we do in our group. It is always full of fun, variety and helps us to use our creative side which is very rewarding.
Back to Eva's page